LifeBogger presents the Full Story of a Football Genius who is best known by the Nickname; "Rat Tail".
Our Kingsley Coman Childhood Story plus Untold Biography Facts brings to you a full account of notable events from his childhood time to date.
The analysis of Kingsley Coman Biography involves his Childhood Story, Early Life, Parents, Family background, Wife (Sephora Goignan), Lifestyle, Net Worth and Personal Life.
Yes, everyone knows about his speedy abilities, but few consider our version of Kingsley Coman's Biography, which is quite interesting. Now, without further ado, let's Begin.
Kingsley Coman Childhood Story – Early Life and Family Background:
For Biography starters, Kingsley Coman was born on the 13th day of June 1996 in the department of Seine-et-Marne, Paris, France.
He was born to a white French mum and his father, Christian Coman, who hails from Guadeloupe, which is a similar origin of Thierry Henry, Claude Makelele, Lilian Thuram and Frank Leboeuf.
Did you know?… Kingsley Coman was a fan of the legendary French striker Thierry Henry whose talent motivated him to take football seriously as a child.
Kingsley had started his youth career when he was six years old, joining US Sénart-Moissy in 2002, before joining Paris Saint-Germain in 2004.
As his dad puts it, "Kingsley was a child who cried after every lost game or tournament. I remember a football tournament in Lille. His team took a goal in the semifinals and this led to 1-0. Immediately, he cried.
Little Kingsley took the ball in his goal, brought it back to the centre point of commitment and initiated a kickoff. His teammate passed the ball back to him, and 'King' dribbled the opposing team throughout to equalize.
This was his first year junior at PSG. Today, crying is not the case. When he loses an important match, his girlfriend and wife say he does not speak to anyone for at least a day."
Kingsley grew up in the PSG ranks as was regarded as the youngest and most promising PSG youth player.
At the age of 10, he was already playing with the under-14 ranks because of his exceptional abilities. Kingsley once looked a little bit different in his growing-up years at PSG.
Coman made his professional debut for PSG on 17 February 2013. The appearance made him the youngest player in PSG's history at 16 years, eight months and four days old.
Coman moved to Juventus in 2014 on the expiration of his contract, winning the Serie A and Coppa Italia in his first season in Italy.
In August 2015, he transferred on loan to Bayern Munich, winning another double in his first season. The rest, as they say, is now history.
Who is Sephora Goignan? Kingsley Coman Wife:
There is a saying that; "Real men don't love the most beautiful girls, they love the girl who can make their world the most beautiful."
For Coman, he is in a relationship with a beauty who still makes his world beautiful. French model Sephora Goignan has a child for him.
Beautiful Sephora Goignan is widely known by her peers for her undying support for her man as seen in the photo below.
She looks so beautiful and angelic and capable of making a man have lots of butterflies on the stomach.
Sephora Goignan is so responsible that she even takes her time to do Kinsley's beadwork which means the world to him.
Despite the love, many have asked why Coman still gets clueless on the kind of lady he has. Truth be told. Their relationship went sour in June 2017, after Kingsley assaulted her. We'll give you a breakdown.
Kingsley was once fined £4,390 for the assault on Sephora Goignan that left her unable to work for eight days.
Coman, when questioned, claimed he lost his temper after his former partner posted a picture on his Instagram account without his permission.
Instead of attending training, he spent weeks in French courts after pleading guilty to domestic violence.
The winger accepted the charges but refused to make a statement following his court appearance. Coman later got punished by Bayern Munich for the attack, which he later regretted.
Kingsley Coman Personal Facts away from Football:
Starting off, Coman has the following attributes to his personality.
Kingsley Coman's Strengths: Adaptable, ability to learn quickly and exchange ideas. Kingsley Coman is a name synonymous to speed as seen below.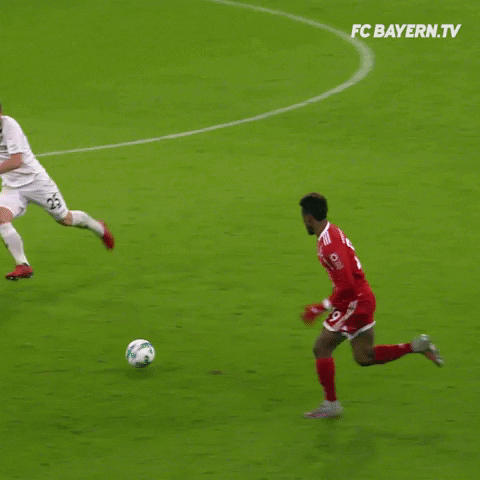 Kingsley Coman's Weaknesses: He sometimes gets nervous, leading to domestic violence. More so, he could be inconsistent and indecisive.
Kingsley Coman likes: Making short trips around town, playing music, reading all sort of magazines, and chatting with only close friends.
What Kingsley Coman dislikes: Being alone, being confined, repetition of strange training tasks and routines.
In summary, Coman represents two different personalities in which you'll hardly know which you will face. He could act sociable, communicative, and ready for fun.
Coman can suddenly get serious at times you don't expect. Many have said that his friend Renato Sanches understands him the most.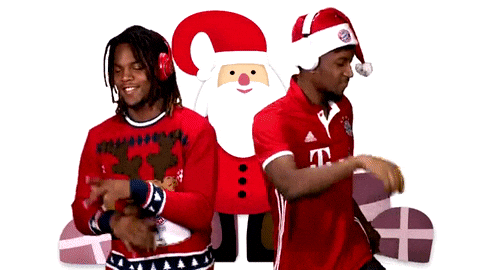 Kingsley Coman Untold Biography Facts – The Hair Curse:
Coman once had a bad night – both on the field and on his head.
The drama started when the Frenchman was in action for the Bundesliga giants in their Champions League semi-final first leg against Atletico Madrid, with the Athletico won thanks to his mistakes.
But aside from the stunning goal scored against his team, one other thing caught the eye of fans watching the match at home: It was Coman's ridiculous hair pictured below.
Basically, as you can see from the image above, Coman decided to play in front of thousands of spectators and millions of viewers, showing his rat's tail hair on the side of his head. After losing the match, fans took offence to his hair. Examples of tweets are seen below.
Obviously, as you can imagine, fans were quick to spot the hair and were pretty unforgiving in blaming it for their loss. Despite all attacks on his hair, Kingsley never had a word with his barber. The hair still remained as at the time of writing.
Kingsley Coman Untold Biography Facts – Fearless:
Coman is not shy about expressing his opinion. On recounting his time playing alongside Zlatan Ibrahimovic at PSG, Coman said of the Swede:
"My relationship with Ibrahimovic was completely neutral. He is not the type of player to approach the younger players and give them advice. He only cares about himself."
However, Coman has rather higher praise for Pep Guardiola: "He is the best coach in the world, in my opinion. I have developed well under Pep, I've got a lot of match practice and he has shown great faith in me."
Kingsley Coman Biography Facts – Costa Partnership:
Coman and Douglas Costa have combined to great effect since they met at FC Bayern Munich.
With injuries to Arjen Robben and Franck Ribery denying the Allianz Arena faithful to the sight of 'Robbery' in full-flight, the performances of Costa and Coman on the wings quickly saw Bayern fans dub their duo 'The CoCo Analysis'.
Football Personality:
Often regarded as one of the most promising young players of his generation, Coman is a quick, talented and technically gifted winger with good dribbling skills, vision, pace and even acceleration.
Kingsley is capable of playing on either flank or even in the centre, as either an offensive midfielder or as a striker.
Even though he is naturally right-footed, his preferred position is on the left, which allows him to beat opponents in one on one situations, cut into the centre onto his right foot, and either shoot on goal, create chances for teammates, or make attacking runs into the area.
In the year 2015, Don Balón named Coman one of the 101 best young players in the world
FACT CHECK: Thanks for reading our Kingsley Coman Childhood Story, plus untold biography facts. At LifeBogger, we strive for accuracy and fairness. If you see something that doesn't look right in this article, please place your comment or contact us!