LifeBogger presents the Full Story of a Football Genius best known by the Nickname; 'Algerian Jewel'.
Our version of Riyad Mahrez's Biography and Childhood Story brings to you a full account of notable events from his childhood time to date.
The analysis of Riyad Mahrez's Bio involves his life story before fame, relationship facts, family life and many OFF-Pitch little-known facts about him.
Yes, everyone knows about his abilities, but few have read our version of Riyad Mahrez's Biography, which is quite interesting. Now, without further ado, let's begin.
Riyad Mahrez Childhood Story – Early Life and Family Background:
Riyad Karim Mahrez was born on the 21st day of February 1991, in Sarcelles, France. He is Pisces by Zodiac. Riyad was born to his Algerian/Moroccan mother, Halima Mahrez and father, Ahmed Mahrez.
Growing up, Riyad Mahrez would regularly spend his holidays in Algeria. He grew up around violence in Sarcelles, France. Sarcelles is renowned for its violence, drug dealing, immigrant community and chronic unemployment.
The police shooting of two youths in October 2005 sparked rioting in Sarcelles and other poverty-stricken suburbs of Paris once lasted for weeks.
Riyad's parents made sure their sons would remain inside their home under lock and keys for fear of being victims of violence.
Night after night masked youths stole cars and then torched them. More so, they ran pitched battles with heavily French armed riot police.
Sarcelles is also a migrant neighbourhood that has produced top Muslim migrant footballers, an example is Zinedine Zidane. The talent of Zidane motivated Riyad to give football a start.
However, it was his father Ahmed who further sparked his son's love of the game.
To ensure things ran smoothly, he established a constant presence in his son's footballing development. Ahmed even accompanied him to every single game.
When Mahrez was fifteen, his father died of a heart attack. This hit him hard. He reflected that…
"I started to be more serious after the death of my dad. This was when things started to go for me." He vowed to make it as a pro to honour his old man.
Mahrez describes his Dad's death as the 'kickstart' to his career. Instead of retreating into grief, he used the tragedy to be "more serious" about football.
Challenges came even while he pushed himself. Riyad Mahrez wasn't the most physically developed player in his younger days.
His youth coaches once told him he'd never make it in football owning to his stick-thin looks. They deemed him as "too skinny" to play professional football.
The Algerian once revealed, "They said I was too skinny, that everyone will push me off the ball. Thou, I had a good technique but physically I wasn't too strong. And I wasn't fast. But I always worked hard."
As Riyad puts it again, One manager once advised him in his words… "When you're skinny or small you as you are,…you don't go into duels," he said.
"You have to play without contact, you have to be clever because now you're not strong enough."
Riyad Mahrez Biography Facts – Overcoming the Odds:
Despite being very frail, Riyad never gave up. Instead, he learned to take responsibility for his failures on the pitch. He developed something which was bigger than technique. That's guts, balls and character.
Four years after the death of his father, 19-year old Mahrez signed a contract with Quimper football club, a team in the seventh tier of French football.
At the Quimper squad, Mahrez played with Mathias Pogba, brother of French footballing phenom Paul Pogba.
The ancient town of Quimper, in Brittany, France, is not the most likely starting place for a superstar footballer.
As he progressed at Quimper, both PSG and Marseille wanted to sign him, but the teenager rejected them. "No Thank You!"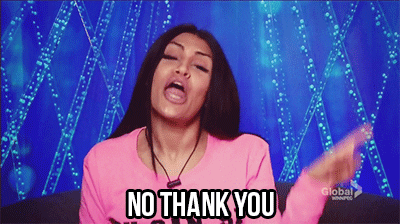 Instead of signing for PSG, he moved to second-tier Le Havre to develop his game. Mahrez chose to sign with a club in which he could play with the first-team squad, rather than join a developmental program.
His decision paid off, as he rose through the ranks of the squad. By 2014, clubs throughout Europe had Mahrez on their radar.
Journey to Leicester:
One fateful day, Riyad's elder brother and manager, Wahid informed him of Leicester City's interest to sign him which is more likely to be favoured.
Upon first hearing the name, 'Leicester' Mahrez thought his brother was talking about a rugby team. At the time, Leicester was still in the Championship League and outside of true English football.
Only a few knew of the club's existence. He obeyed his big brother and packed his bags. In January 2014, Mahrez signed for English side Leicester City.
In his words…"When I came to Leicester, I saw that their facilities were very good. I do not regret signing for them; it's the best club I've ever been at."
He helped them win the Championship, which gave them a promotion to the Premier League at the end of his first season.
His unconventional path to stardom came when he won the 2015/2016 Barclays Premier League title for the club.
At Leicester, he became the first Algerian and African player to win the best player award for English football. The rest, as they say, is now history.
Riyad Mahrez Love Life:
Rita once reveals she had dozens of stalkers and that she still suffered at hands of internet trolls.
After accepting to date Riyad, she said…"The lifestyle of a WAG is obviously good, it does have its pitfalls – with abuse on the internet among them." Indeed, she is a paragon of beauty as seen in the photo below.
Mahrez got married to his English girlfriend, Rita Johal, in 2015. He tied the knot with the English woman in the summer before committing his professional future to the Foxes.
Indeed, he is a sharpshooter off the pitch. Their daughter was born that same 2015 which he got married.
Rita is currently a mother of two as at the time of writing. Her Algerian husband has revealed that he is a complete family man.
Riyad Mahrez Family Life:
Riyad Mahez came from a middle-class family background before football investments paid off. "We were definitely not rich, but we were not poor," says Mahrez.
Riyad Mahrez Father:
His father Ahmed was from Beni Snous, Tlemcen District in Algeria. He grew up in the tiny village of El Khemi in the countryside of western Algeria, close to the Moroccan border.
From a middle-class family, Ahmed was a gifted student studying mathematics. He was also a proficient sportsman himself.
Mahrez's father had played professional football for small teams in Algeria and France. Below is a photo of him during his playing days.
Late Ahmed was always behind his son and upon his birth, he wanted Riyad to be a footballer. Riyad on the other hand always listened to him.
However, everything changed after doctors diagnosed the young Ahmed with a heart condition which sent him running to Europe for treatment.
This was the beginning of poverty for his family who struggled to survive financially. They were unable to raise monies for his medication.
Mahrez's father, Ahmed passed away at the age of 54 when his second son, Riyad was just 15. He is a proud man today having Fulfilled his father's ambition
Riyad Mahrez Mother:
Riyad Mahrez mother, Halima Mahrez became the source of motivation for Mahrez from the moment she lost her husband. Below is her celebrating her son's success in Leicester.
In fact, she had been there for him at every step of the way. Halima once geared up in her motherly duties for her son after knowing he would be a great person.
In his words..."My mum always came home from work and did everything so that we ate well." Riyad's mother recently left Sarcelles, France. On her reason for leaving, she said… "People have become jealous of my son's success, despite the fact he has not forgotten his roots."
Riyad Mahrez Brother:
Wahid Mahrez has always played the role of a father figure for Riyad since after he lost his dad. He currently manages his career. He is the reason Riyad signed for Leicester.
Riyad Mahrez Biography Facts – The Pizza Maker:
Asides from football, Riyad Mahrez loves making pizza with his friends. He gets along with virtually everyone. If football investment hadn't paid off, Riyad would probably be a Pizzaman. Just look at him tossing a Pizza in the air.
Riyad Mahrez Biography – First Algerian to Score Hatrick:
Riyad Mahrez is the first and only Algerian – at least for the time being – to have scored a Premier League hat-trick.
On 5 December 2015, the 25-year-old had achieved this impressive feat during Leicester's decisive 3-0 victory against Swansea City FC. Even Ali Benarbia, who used to play for Manchester City between 2001 to 2003 couldn't achieve this.
Riyad Mahrez Religion:
Mahrez is a practising Muslim. In June 2017, he made the Hajj pilgrimage to Mecca.
Riyad Mahrez Bio – Zodiac Traits:
Riyad Mahrez's zodiac is Pisces and has the following attributes to his personality;
Riyad Mahrez's Strengths: Compassionate, artistic, intuitive, gentle, wise, musical.
Riyad Mahrez's Weakness: Fearful, overly trusting, sad, desire to escape reality, can be a victim or a martyr.
What Riyad Mahrez likes: Being alone, sleeping, music, romance, visual media, swimming and spiritual themes.
What Riyad Mahrez dislikes: Know-it-all, being criticized, the past coming back to haunt and cruelty of any kind.
Fact Check
Thanks for reading Riyad Mahrez Childhood Story plus untold biography facts. At LifeBogger, we strive for accuracy and fairness. If you see something that doesn't look right in this article, please place your comment or contact us!