LifeBogger presents the Full Story of a Football Genius best known by the Nickname; 'Piquénbauer'.
Our Gerard Pique Childhood Story plus Biography Fact brings to you a full account of notable events from his childhood time to date.
The analysis of the Spanish legendary defender involves his life story before fame, family life, relationship life, personal life and many OFF-Pitch little-known facts about him.
Yes, everyone knows about his defensive abilities but few consider Gerard Pique's Biography which is quite interesting. Now, without further ado, let's begin.
Gerard Pique Childhood Story – Early Life and Family Background:
For Biography starters, he bears the full name – Gerard Piqué Bernabéu. The Barca legend was born on the 2nd day of February 1987 in Barcelona, Spain.
Piqué was raised in a Catalan super-rich family. He is often on top of the list of popular footballers with rich parents.
His father, Joan, is a successful business executive and attorney. His mother, Montserrat, is the director of a prestigious spinal injuries hospital in Barcelona.
Little Gerard was already kicking a ball right from the moment he could walk properly. Such was his love for the game that it almost cost him his dear life.
As a 17-month-old, the Barcelona defender was playing on the terrace of his grandparents' home.
You may have already guessed what happened next. While playing, the ball went over the terrace and the chasing Gerard Pique also fell with it.
The former Manchester United defender had to be hospitalised immediately where he was in a coma.
Thankfully, little Pique woke up from his elongated somnolence after 2 days, much to the joy of his family and relatives. He won the battle against death.
Gerard Pique Biography Facts – Career Summary:
He developed an interest in football early on and began his youth career in 1997 when he entered the FC Barcelona academy as a ten-year-old.
Pique joined the youngest boys' team at the club, which at that time was called Alevín B.
He was among the strongest and tallest defenders of his team. Gerard practised in the academy for several years, passing through the various youth levels and winning numerous titles along the way.
He left FC Barcelona for Manchester United at the end of the 2003–04 season. The Premier League side did not pay a fee for Piqué as he was too young to have a professional contract.
On 27 May 2008, Piqué went back and signed a four-year contract with Barcelona, with a €5 million buy-out clause.
He expressed his joy at re-signing with his boyhood club, although he also admitted he had enjoyed his spell at Manchester United. The rest, as they say, is now history.
Gerard Pique and Shakira Love Story:
Since early 2011, Piqué has been in a relationship with Colombian singer Shakira.
Without a doubt, Shakira and Gerrard are amongst the most famous celebrity couples on the planet. Let us find out how they came together in love.
When two global celebrities come together, it most often becomes a subject of international interest and hoopla. The story of Shakira and Spanish footballer Gerard Pique is one such similar tale.
Most of us would remember the Waka Waka song which aired during the 2010 Football World Cup in Africa.
It was the official song of that tournament, with more than 1.6 billion views on YouTube, written and performed upon by Shakira. The Song brought Pique and Shakira together.
Gerard was a part of the video too. Shakira and Pique met during the filming of this video, and the two apparently hit off instantly.
Shakira was thrilled by the handsomeness of Gerard Pique upon seeing him appearing on screen "Waka Waka (This Time for Africa)".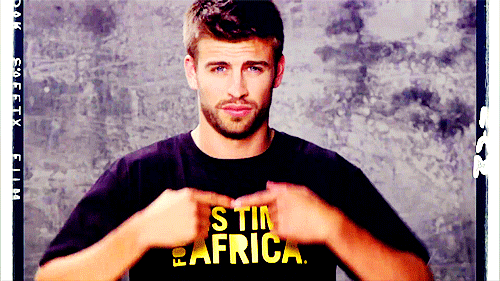 Pique was the ideal man for her. He was the one who mended her heart after it got broken in her 10-year relationship split with Antonio de la Rúa.
The two initially dismissed talks about their relationship as false. However, there were talks in various Spanish media outlets about a possible affair.
Several gossip magazines published photographs of the couple holding hands together and kissing in Barcelona.
Going Public:
The couple went public with their relationship in March 2011 when Shakira put the confirmation about them on Twitter and Facebook.
Piqué and Shakira share the same birthday but she is 10 years his senior. The more reason why the pair fell in love. Both lovebirds had a Royal wedding.
They were blessed with children afterwards. Shakira gave birth to the couple's first son, Milan Piqué Mebarak, on 22 January 2013 in Barcelona, Spain, where the family had taken up residence.
Shakira gave birth to their second son, Sasha Piqué Mebarak, on 29 January 2015. Below is a lovely photo of Gerard Pique, Shakira and their kids.
Shakira once commented about Gerrard: "I know he's the one person who is with me not because of any interest other than the love that unites us."
The pop star has also thanked football for changing her life and bringing Gerard into it.
In an interview given just before the closing ceremony of the 2014 football World Cup, Shakira had commented: "I will never forget that I met the love of my life at the World Cup."
Sadly, as I update Gerard Pique's Bio, his marriage with Shakira is under serious threat.
In June 2022, a Twitter troll account falsely reported Pique cheated on Shakira with Anasi, who is Pablo Gavi's mother. That fake report trended all over the internet for days, and it was found to be false.
Gerard Pique Family Life:
Soccer is often seen as a rags-to-riches sport. Most players have shared stories of rough upbringings and have the game to thank for bringing them immense wealth.
This is not the case for Gerard Pique, as he comes from a super upper-class family background. The picture below represents his Catalan first-class family. Note: Marc Piqué, his kid brother, is absent.
Gerard Pique's Father:
Gerard's father, Joan Pique, is often regarded as one of the most successful attorneys and businessmen in Barcelona.
Below is a photo of Joan Pique and his lovely Montserrat, whom he got married to while in his youth.
About Gerard Pique's Mother:
Pique's mother, Montserrat, is the director of a prominent hospital in Barcelona that deals with spinal injuries.
Montserrat was formerly the head of the Acquired Brain Injury Unit of the prestigious Gttmann Institute in Barcelona.
She has won major medical honours in the rehabilitation of patients with cerebrovascular diseases.
Gerard Pique also has a younger brother Marc Pique, who is his biggest fan and supporter.
Gerard Pique Grandfather:
Amador Bernabeu is the father of Gerard Pique's mother, Montserrat.
He is a former vice-president of Barcelona. During the controversial 2017 independence referendum in Catalonia, he was seen by many as one of the public faces of the Catalan side of the argument, voting and tweeting his support in Catalan.
He subsequently faced a backlash from some Spanish fans for his support of the Catalan independence referendum. Thanks to him, One of Piqué's still unsolved dreams is to become president of FC Barcelona.
Personality:
Pique has the following attributes to his personality.
Gerard Pique's Strengths: He is Progressive, Original, Independent and humanitarian.
Pique's Weaknesses: He has a habit of running from emotional expression. Shakira has, however, worked on this since 2011.
What Gerard Pique likes: He likes having fun with friends, and helping others. He is also a good listener.
What Gerard Pique dislikes: Gerard Pique does not like being lonely and broken promises.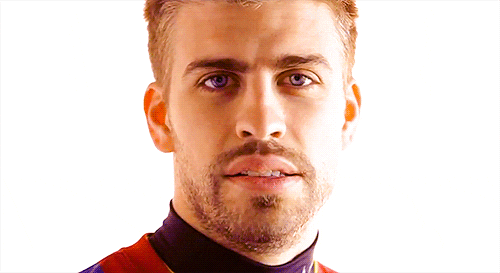 Generally, he is shy and quiet. He is also a deep thinker and can adapt to the energies that surround him.
This is typical when you watch him play for his team. Pique is able to see without prejudice on both sides, which gives him the ability to solve a conflict.
Finally, Gerard Pique looks at the world as a place full of possibilities.
Gerard Pique Facts:
He loves the gunplay with Luis Suarez.
While he goes soft with Lionel Messi, Pique and Dani Alves love to contest their strength and physical attributes.
Back in the day, Legendary Carles Puyol disciplined Pique on several occasions. This was instrumental in shaping his character on the pitch of play.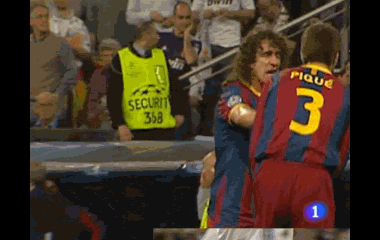 He is still gets carried away by his childhood best-animated character.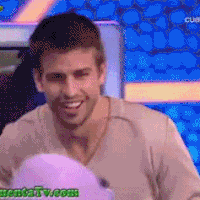 Gerard Pique Untold Facts – About his Surname:
Pique's full name is – Gerard Piqué Bernabéu – Shockingly, the name 'Bernabeu' is a name synonymous to Real Madrid, thanks to their legendary president, Santiago Bernabéu Yeste.
Santiago Bernabéu Yeste was responsible for the rise of Real Madrid, thus making their stadium named after him.
However, when you see the very name being one of Gerard Pique's last names, it is sure to surprise you because the man is basically a Madrid-hating Catalan.
As observed earlier in this write-up, the name comes from his mother's side, who is the daughter of former Barcelona president Amador Bernabeu. So now we know: the Bernabeus have ruled the big two of Spain.
Gerard Pique Biography Fact – He Loves Lady Gaga and U2 Rock Band:
Well, obviously, almost everyone in this world listens to music of some sort.
It is also a well-accepted consensus that everybody has their own musical preferences. And Gerard Pique—another human being like us—has his own, too.
Given that Shakira is his other half, one would expect him to be a fan of his beloved, which he definitely is as the picture portrays.
However, he also has other music choices; some of which include Lady Gaga, U2 and Rihanna. He fills his playlist with their songs and he uses them as a way of relaxing before and after games.
Gerard Pique Idols:
Pique has, over the years, shown similarities to German legend Franz Beckenbauer, thus earning the sobriquet "Piquénbauer".
When fans asked Franz Beckenbauer about the parallels drawn to him, the legendary German said that he was "honoured" that the Spaniard was linked to him. Below is Pique and his Idol, Beckenbauer exchanging their own photos.
However, considering the fact that he has grown up despising the Galacticos, it makes it a tad bit surprising to find the name of Real Madrid legend 'Hierro' as his second icon.
Fact Check:
Thanks for reading our Gerard Pique Childhood Story, plus untold biography facts.
LifeBogger strives for accuracy and fairness in our quest to deliver you Spanish Football Stories. Have you read the Life History of Nacho Fernandez and Stefan Bajčetić?
If you see something that doesn't look right in this article, please place your comment or contact us!