LB presents the Full Story of a Football Genius best known by the Nickname; "The Lion King". Our Fernando Llorente Childhood Story plus Untold Biography Facts brings to you a full account of notable events from his childhood time till date.
The analysis involves his life story before fame, family life and many off-pitch little-known facts about him.
Yes, everyone knows about his offensive abilities but few consider our Fernando Llorente Bio which is quite interesting. Now without further adieu, let's Begin.
Fernando Llorente Childhood Story – Early Life and Family Background:
His full name is Fernando Javier Llorente Torres. Llorente was born on the 26th day of February 1985 in Pamplona, Spain. This is the same birthplace of Cesar Azpilicueta. Fernando Llorente was born to his mother, Torres Isabel and father, Fernando Llorente Sr.
Llorente grew up in the municipality of Rincón de Soto in La Rioja. Football was the order of the day in this town.
Llorente had his grassroots football at Funes (1994–1995) and River Ebro (1995-1996). While playing for these clubs, he worked his way through their various youth ranks and became one of the most important offensive youth players.
Llorente joined Athletic Bilbao's youth system in 1996 at the age of 11, being eligible through his Navarrese root.
Fernando Llorente was described as a "Bilbao legend" having played for the club for 8 years. In 2013 he signed with Juventus, winning the Serie A in his first year. The rest, as they say, is now history.
Who is Maria Lorente? Fernando Llorente's WIfe:
Behind the successful striker, there exists a glamorous woman. Meet Maria Lorente. She is the beautiful former lover and wife of Fernando Llorente. She is one who has decided to stay clear of public eyes and likes to keep herself.
Llorente has been dating Maria since their teenage years. Maria born in San Sebastian aka Donostia in the Basque Autonomous Community, Spain. She is the daughter of Spanish educators Severino and Pili Lorente. Her mom once taught at San Bartolome school where Maria attended. She has one older sister, Isabel.
Maria didn't follow her folks' path, she chose to become an endocrinologist (Endocrinology is a branch of biology and medicine dealing with the endocrine system, its diseases, and its specific secretions known as hormones).
She had a tough time when Fernando signed with Juventus and found herself choosing between joining him or staying and finish her studies, at the end she stayed, finished college and joined her beloved man.
Maria and Fernando got married in San Sabastian where he played for a long time.
Fernando Llorente Personal Life:
Fernando Llorente has the following attributes to his personality.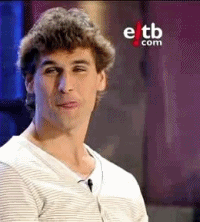 Fernando Llorente's Strengths: He is compassionate, artistic, intuitive, gentle, wise, musical.
Fernando Llorente's weaknesses: Fearful, overly trusting, sad, desire to escape reality, can be a victim or a martyr
What Fernando Llorente Likes likes: Being alone, sleeping, music, romance, visual media, swimming, spiritual themes
What Fernando Llorente dislikes: People who claim they Know-it-all, being criticized, the past coming back to haunt, cruelty of any kind.
Fernando Llorente Untold Biography Facts – Popularity Ranking:
Below is Fernando Llorente's popularity ranking we've compiled for you.
Fernando Llorente Family Life:
Fernando Llorente comes from a middle-class family background before football finally paid off for him and his loved ones. Below are his parents; Isabel Torres and Fernando Llorente Senior.
Fernando Llorente's dad and mum are relatively old. Both parents gave birth to their son while in the mid-'30s.
BROTHER: Fernando Llorente has a brother named Chus Llorente. Chus pictured below is also an agent to his big brother.
Chus is responsible for his brother's move to Tottenham which many fans have labelled it a failed move. This is due to his inability to compete with Harry Kane.
Chus Llorente once earned the reputation of being tough in the negotiations with Athletic Club, even going so far as to touch the bad taste on some occasions. He is labelled as a master of threatening negotiations.
Fernando Llorente Untold Biography Facts:
This Lion King story isn't that much different from the one we know and love. Actually, they line up perfectly. Without further ado, we present the important figures in Fernando Llorente's footballing life as characters in "The Lion King."
A tall, large, and physically powerful player, Llorente's main traits are his heading ability and strength in the air, which enable him to function effectively as a target-man in the centre of his team's attacking line.
He is also known for his offensive movement, positional sense, and goalscoring ability inside the penalty area; additionally, he is also gifted with good technical skills and link-up play, which allows him to play well with his back to goal and hold up the ball for his teammates in order to create space and scoring opportunities.
FACT CHECK: Thanks for reading our Fernando Llorente Childhood Story plus untold biography facts. At LifeBogger, we strive for accuracy and fairness. If you see something that doesn't look right in this article, please place your comment or contact us!.