LB presents the Full Story of a Football Genius best known by the Nickname; "Coco". Our Erik Lamela Childhood Story plus Untold Biography Facts brings to you a full account of notable events from his childhood time till date. The analysis involves his life story before fame, family life and OFF-Pitch little-known facts about him.
Yes, everyone knows about his striking abilities but few consider our Erik Lamala's Bio which is quite interesting. Now without further adieu, let's Begin.
Erik Lamela Childhood Story Plus Untold Biography Facts –

Early Life
Erik Lamela was born on the 4th day of March 1992 in Carapachay, Argentina. He was born to his mother, Miriam Lamela and father, José Lamela. He grew up in the province of Buenos Aires with his elder brother, Brian and kid brother Alex.
His dad, Jose who looks like Gabriel Batistuta and a fan of his encouraged his son, Erik to take football as a profession. Erik began football at the age of 5.
After he had joined River Plate as a seven-year-old, Barcelona reportedly offered Lamela and his family £100,000 a year, as well as a house and employment for his parents, to move to the city of Barcelona. This was a similar deal to the one that saw Lionel Messi move to Spain as a youngster.
Shockingly, his parents turned down the offer despite their son's initial interest in Barcelona. Erik even showcased the Barcelona shirt in a bid to woo his parents. In fact, his parents made the final call by rejecting Barcelona with disdain or contempt.
Also in 2004, a Trans World Sports film crew travelled to Argentina to interview a 12-year-old Lamela who was already making headlines after scoring 120 goals for River Plate's youth side in just a season. After gaining so much popularity as a super childhood footballer, Lamela declares his wish to follow in the footsteps of Diego Maradona and win a World Cup for Argentina. As a child, he loved playing PlayStation.
Lamela pledged his loyalty to River Plate, a club he joined as a seven year old child.
The real pressure though came from the fact that as a result of years of mismanagement, not to mention alleged corruption, his club were on the verge of relegation for the first time in their 110-year history and the 19-year-old Lamela was the man burdened with the task of saving them.
Despite Lamela's best efforts, the club ultimately failed to survive, losing a dramatic play-off that prompted rioting from sections of their hysterical supporters.
However, a tree can't make a forest. Having won numerous trophies, Erik Lamela was once known as a little god of football. Reasons being he played in his own mysterious ways.
Lamela's regret came when he had a tough start to his professional career with River Plate. He played 36 games and scored only 4 goals. This led to more regrets on his FC Barcelona reject. He forced his way to Europe by joining Roma.
Lamela's and Roma's season, however, ended in heartache with defeat to Rome rivals Lazio in the Coppa Italia final, coupled with finishing sixth in Serie A, meaning that Roma would not play European football for the second consecutive season. This led to a frustrating move away to Tottenham. The fee for Lamela made him the most expensive player in the club's history, £25.8 million, plus up to £4.2 million in bonus payments.  
The rest, as they say, is now history.
Erik Lamela Childhood Story Plus Untold Biography Facts –

Relationship Life
If you are a woman and you marry a younger man, you will soon look very older than him, and you he may not be attracted to you again. This is not the case of Lamela who has been with his older girlfriend Sofia Herrero for so many years.
Erik loves to keep his private life very private. He spends all his moments with Sofia whose he dated for many years before finally getting married to her in 2010.
Both lovers decided not to have kids until 25th November 2017 when their son Tobias Lamela was born.
Erik Lamela Childhood Story Plus Untold Biography Facts –

Family Life
Ideally, Erik came from a middle-class Argentine family background before football investment paid off.
FATHER: Erik Lamela's dad was very handsome during his younger days. Lamela once posted a picture of his younger self with his father, alongside the following tagline: "Happy day to all fathers particularly to mine … the best 👏👏 I love old pictures!!"
On Instagram, some fans of Lamela suggested that the picture of his father in younger days resembled legendary Argentina striker Gabriel Batistuta.
Meanwhile, on Twitter, hardcore Tottenham supporter Steve Nash retweeted the Instagram link and jokingly wondered whether Lamela's father was, in fact, David Ginola. His dad has now aged up as revealed in the picture below.
MOTHER: Erik Lamela takes to social media to wish his mum a happy Mother's Day after Tottenham's draw with Liverpool.
BROTHER: Erik Lamela has an older brother who goes by the name; Brian Lamela. Brian wasn't cut out for football right from his childhood time.
Among his brothers, Alex Lamela his kid brother, pictured below is usually the major subject of interest.
Erik Lamela once received a shock the night before his home debut for Tottenham with the news that his younger brother had been kidnapped by armed carjackers in his home city of Buenos Aires.
According to reports in Italy, 18-year-old Axel Lamela was taken at gunpoint and held to ransom.
He was held for a few hours before being released by the kidnappers late in exchange for a fee of around 50000 pesos, which equates to about £5500 which he had with him. While the targeting of footballers' families by criminals is not an uncommon phenomenon, police believe that in this instance it was coincidental and merely a result of the flashy car the 18-year-old was driving.
Erik Lamela's eldest brother, Brian Lamela said:… "They told us to get the ransom money and make sure the police were not involved. They came to our front door to collect the money. They did not cover their faces and the security cameras at our house recorded them. My brother is calm. All of us think it was a random incident – they simply kidnapped him for the car and nothing else."
Again, the same unlucky Alex Lamela once again banged his head in a swimming pool in their native Argentina. The damage was grave which resulted to paralysis. For a few months, Alex couldn't move anything. It took lots of time before he got some movement back. He then began working day by day to return to a normal life. At the time of the accident, Lamela was out with a hip problem.
Erik Lamela Childhood Story Plus Untold Biography Facts-

Personal Life 
Erik Lamela aka 'Coco' has the following attributes to his personality.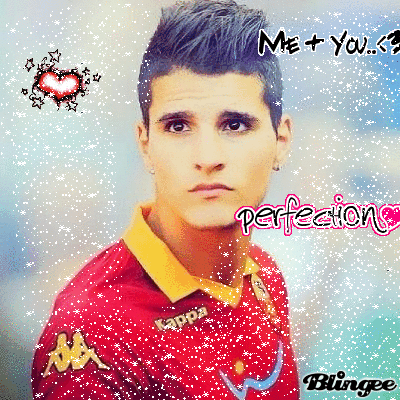 Erik Lamala's Strengths: Erik is compassionate, artistic, intuitive and very gentle in nature.
Erik Lamela's Weaknesses: Erik could be very fearful and possess the desire to escape reality.
What Erik Lamela likes: Erik Lamela loves being alone. He also likes sleeping, music, romance, visual media, swimming and spiritual themes.
What Erik Lamela dislikes: People who claim they Know-it-all, the past coming back to haunt him (eg: rejecting FC Barcelona during his childhood time) and lastly, cruelty of any kind.
Erik Lamela is always willing to help others, without hoping to get anything back. His life is characterised by empathy and expressed emotional capacity.
Erik Lamela Childhood Story Plus Untold Biography Facts 

The Rabona
Erik Lamela once scored a wonder goal in a bid to prove why Tottenham shelled out £30million for his services. It's no other than his 20-yard 'rabona' goal for Spurs which came in his Europea League tie against Asteras Tripolis.
Shockingly, the only person who wasn't moved by the spectacular effort was manager Mauricio Pochettino, who showed no emotion even as his coaching staff leapt to their feet.
In Erik Lamela's words to the Telegraph, he said…"I just prefer talking about the team progress and togetherness and that's more important. I don't like talking about things like the 'rabona'. When I was a young boy, I learned how to do it and it just stuck. It's just not something that I practised. It's natural."
Erik Lamela Childhood Story Plus Untold Biography Facts 

Injury Story
Erik once had a miserable 13 months on the sidelines. This was a time his future and career was questioned. Spurs legend Ricky Villa – an Argentine who is close to the club's manager Mauricio Pochettino – once claimed that there were concerns he could not play again.
When asked if he had feared for his own future, Lamela said:…"Of course. In really bad times you always think the worst. But my family was always with me and the supporters wanted me on the pitch. They bring me energy to work every day and to never give up."
This is what he said when he got back…
"I feel good to be back on the pitch but disappointed at the result. Of course, I can get much better. The past 13 months were crazy, it was probably the worst time of my life. I really wanted to play but my injury took too long.
"The manager and all the staff were amazing. They were always with me, behind me. People wanted me back and I was only focused on it. My family was always with me, my girlfriend always pushing me to be back. And of course it was hard to be so long out but it's football."
FACT CHECK:
Thanks for reading our Erik Lamela Childhood Story plus untold biography facts. At
LifeBogger
, we strive for accuracy and fairness. If you see something that doesn't look right in this article, please place your comment or 
contact us!.