LB presents the Full Story of a Football Genius who is best known by the Nickname; 'The Complete Footballer'. Our David Alaba Childhood Story plus Biography Facts brings to you a full account of notable events from his childhood time till date.
The analysis of the Austrian professional footballer involves his life story before fame, family life, relationship life and other OFF-Pitch little-known facts about him.
Yes, everyone knows about his versatility but few consider David Alaba's biography which is quite interesting. Now without further adieu, let's Begin.
David Alaba Childhood Story – Early Life and Family Background:
David Olatukunbo Alaba was born on the 24th day of June 1992 in Vienna, Austria.
The Cancer-born superstar was given birth to by his Filipino mother, Gina Alaba (a nurse) and a Nigerian father, George Alaba (a former soldier and musical legend). David Alaba was also born a Christian. He is a member of the Seventh-day Adventist Church.
David Alaba grew up with his little sister and best friend, Rose May Alaba. They still remain the only two lovely kids of George and Gina.
Both David Alaba and his sister, Rose May enjoyed great celebrity status at his childhood time all thanks to their father. Their dad, George who initially came to study Economics at Austria's Vienna University later dropped out and took music to its full glory in the country.
This was followed by the Austrian government recognizing him as their very own. They granted him Austrian citizenship and made him rich and famous.
It is also pertinent to note that David Alaba grew up in a nation (Austria) that once didn't take footballers to its heart — nor appeared entirely comfortable with an increasingly multicultural urban population.
As a one of the very few black citizen of Austria, this had a Stereotypic effect on little Alaba and his family as carefully seen in the picture below.
Young David Alaba pictured above enjoyed lots of city adventures with his kid sister and aunty. They are all best of friends to date.
David Alaba Biography – Career Start:
During the late 1990's when their father, George Alaba was at the peak of his music, he wanted both of his children, David and Rose Alaba to pick up self-sustainable careers.
While Rose May Alaba decided to follow her father's footsteps in music, David Alaba chose to become a footballer despite knowing Austria his country pays little attention to football. It presented an opportunity for him due to lack of competition.
Both Rose May and David Alaba began their career journeys when they were at the ages of 4 and 6 respectively. Rose May Alaba went into early musical education. She first took piano lessons and later learned to play the guitar.
David Alaba got registered at SV Aspern youth football club in Donaustadt, the district of the Austrian capital where he grew up. His father George recognised his talent quickly and made quick arranged for him to transfer to the local powerhouse FK Austria Vienna, whose academy he joined in 2002 at age 10.
David Alaba rose through the club's ranks quickly. His ability to play all roles (defence, midfield and attack) in football caught the attention of Bayern Munich scouts who were touring Austria at that time. The Bundesliga giants quickly brought him to play for their youth academy.
Till this day, David Alaba remains a versatile player who could still play a multitude of roles. He holds Austria's record as the youngest player to play for their senior national team, debuting for them in 2009 as a 17-year-old. Now the rest, as they say, is now history.
Who is Katja? David Alaba Lover:
A Ukrainian lady named, Katja was the chosen one who stole David Alaba's heart. She is a year younger than David.
Katja Butylina has a BSc in Marketing (University of Vienna) and she is a former professional handball player. She ended her sports career in 2013 at a time when her great talent got certified.
Katja went on to study marketing at Vienna University despite already being inducted into the Austrian handball national team.
Katja and David have been a scandal-free pair for more than five years. They like to make common public appearances the exception of the Munich Oktoberfest where his Bayern teammates and their girlfriends/WAG wear similar clothes and drink big glasses of beer as their trademark.
Thankfully, recent reports via photo proof have indicated that Katja is now back to the Austrian handball nation after a successful academic career.
She is currently rated as one of Austria's best up-and-coming handball stars. Here is David Alaba's Girlfriend, Katja Butylina going professional once again.
Perhaps a future together could be on David Alaba's mind for her. Only time will tell.
David Alaba Family Life:
FATHER: David Alaba's father, George is a crown prince (son of a Nigerian King) from Ogun State, Nigeria.
His royalty parents sent him to study in Vienna, Austria in the year 1984. George's interest in economics brought him to the Vienna University of Economics and Business.
However, he later dropped out of his studies and picked up a career as a musician. George Alaba first worked as a DJ in front of an international audience in the popularly known African Club. Here is George Alaba during his early days as a DJ.
His first CD release in Austria was a bomb. After getting national fame and being granted Austrian citizenship in the mid-1990's, George Alaba did the needful. That is; 'Paying Loyalty to the country by serving at the Austrian Armed Forces'.
George Alaba served as the first dark-skinned guard soldier, which attracted great media attention and more popularity. In 1988, George met the Philippine-born nurse Gina and married her in 1996.
Together, they became the lucky parents of David Alaba and Rose May.
From a musical perspective, George Alaba found his partner, Petra Suk in 1997. Their breakthrough came with the "Indian Song", which landed on #2 on the Austrian musical charts. Their relationship lasted after seven years of cooperation.
It ended with a dispute over their band's name. After noticing there was no way of settlement, George Alaba turned back to his profession as a DJ, this time in the "Gogobar Beverly Hills" in the centre of Vienna.
Later again, he gave up this job in favour of his children, whom he now supports in their careers.
MOTHER: David Alaba's mother emigrated from the Philippines to work in Austria as a nurse.
SISTER: As stated earlier, David Alaba's sister took up music as a profession and in a bid to follow her father's footsteps. In 2011, she became a member of the girl group BFF, which was put together in the casting show Popstars – Mission Austria.
The group broke up in 2013. In addition to music, she is also dedicated to acting. In 2014 Rose May completed her education at the 1st film academy in Vienna.
In March 2016 she released All Of This Is You, the first single from her planned debut album. Another powerful song of her titled Love Me Right reached in August 2016, the Austrian single top charts.
That same 2016, Rose May Alaba lost almost 30 kg within a short time with a change in diet and fitness training. Below is evidence of her weight loss.
Indeed, weight loss truly made her more beautiful than ever. Here's Another evidence of weight loss. This time, beautiful Rose May Alaba poses with her family.
David Alaba Personality:
David Alaba has the following attributes to his personality.
Strengths: David Alaba is Tenacious, highly imaginative, loyal, emotional, sympathetic and very persuasive.
Weaknesses: David Alaba could be Moody, pessimistic, suspicious, manipulative and in some cases, insecure.
His likes: David Alaba loves Art, home-based hobbies, relaxing near or in water, helping loved ones, a good meal with friends.
His Dislikes: David Alaba dislikes strangers, any criticism of Mom and revealing of personal life.
In summary, Alaba is deeply intuitive and sentimental. He is emotional and sensitive and cares deeply about matters of his family and his home.
More so, Alaba is sympathetic and very attached to people he keeps close. Finally, he is loyal in his relationship with Katja Butylina and is able to empathize with other people's pain and suffering.
David Alaba Biography – How the Nigerian National Team Lost Him:
This is David Alaba's Nigerian Story: He once said he should have been playing representative football for Nigeria but was denied by stringent eligibility rule by the country's football officials.
They once appeared to be very strict with him despite making all efforts to represent the country in terms of football.
The defender said he actually planned to join Nigeria's cadet team which won the 2007 FIFA World Youth Championship at South Korea but words reached him of his ineligibility.
In his words…"I wanted to play for Nigeria but I must confess that there was no formal approach for me. A scout actually discussed that with me.
I was excited because of my dad, he was a fan of Sunday Oliseh when Oliseh played for FC Koln. As a kid, I loved to watch Victor Agali in the jersey of Hansa Rostock," David Alaba told an Austrian news medium.
However, Alaba was shocked when told by the scout that Nigeria had no plans for him.
David Alaba Bio – The Training Swagger:
David Alaba loves to adopt some his own special type of training swagger for his fan's viewing pleasure. An example is seen below.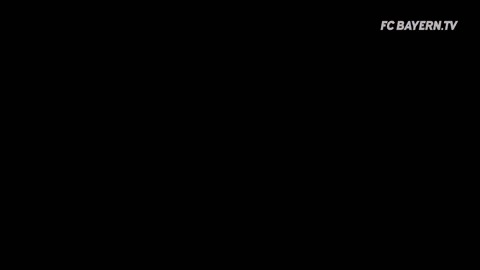 David Alaba Biography Facts – Water Bucket Man:
This is David Alaba's own version of the ice bucket Challenge. It's a Coldwater challenge.

David Alaba has adopted the Cold Water Challenge as a way to promote awareness of the disease amyotrophic lateral sclerosis (ALS, also known as motor neurone disease and in the US as Lou Gehrig's disease) and encourage donations to research.
David Alaba Facts – Best Friend:
Alaba has developed a close personal and professional relationship with team-mate Franck Ribery. The pair have an excellent understanding of one another's game and frequently cite the other as an influence on their own improvement.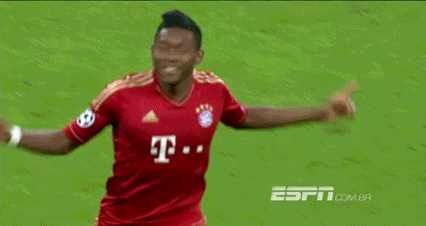 Ribery once said…, "David is a really good player and I'm happy that such a great player is in our team." And Alaba is also full of equal praise for the Frenchman: "We get on really well with each other. He's a joker sometimes, but he can really play." said Alaba.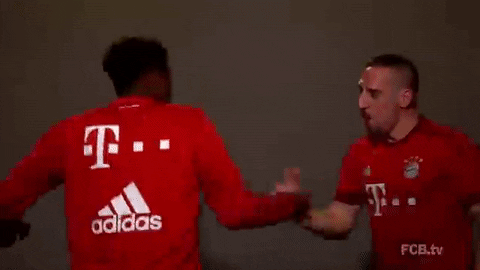 David Alaba Biography Facts – Piano:
One of David Alaba's hobbies is playing the Piano. Below is a picture of evidence.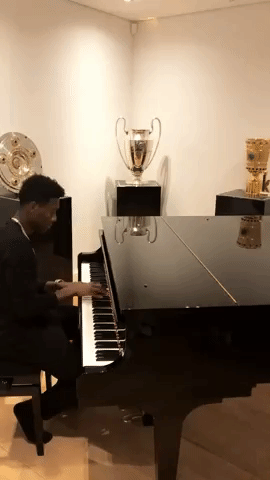 David Alaba Biography Facts – Oktoberfest:
Oktoberfest is the world's largest Volksfest. Held annually in Munich, Bavaria, Germany, it is a 16- to 18-day folk festival running from mid or late September to the first weekend in October.
While his teammates celebrate with their WAGS, Alaba doesn't. His celebration ends with the team. Alaba takes off his uniform after he leaves the Bayern Munich club territory.
Participation for Muslim footballers such as Xherdan Shaqiri, Franck Ribery and Medhi Benatia is only limited to wearing the uniforms. They don't hold drinks as their religion forbids that. See below!
David Alaba Biography – Bank Austria Endorsement:
In 2014, David Alaba was chosen as the face of Bank Austria in order to represent "a new generation of the young, and young at heart, who want to be able to bank where, when and how they want", according to their press release.
The bank's choice of Alaba came when they realized he was the youngest in the country to (age 19) to win the prestigious vote for Austrian Footballer of the Year in 2011.
FACT CHECK: Thanks for reading Our David Alaba Childhood Story plus untold biography facts. At LifeBogger, we strive for accuracy and fairness. If you see something that doesn't look right in this article, please place your comment or contact us!.