Lifebogger presents the Full Story of a Spanish Football Genius who is best known by the Nickname; "Kicky".
Our Bojan Krkic Childhood Story Plus Untold Biography Facts brings to you a full account of notable events from his childhood until the present.
The analysis of Bojan Krkic's Biography involves his life story before fame, family life, parents, Girlfriend (Blanca Cusine), lifestyle, personal life, net worth and many off-pitch facts about him.
Yes, everyone knows about his history with Barca, a time he got labelled as a footballer with great potential.
However, not many football fans have read a detailed version of Bojan Krkic's Biography, which is quite interesting. Now, without further ado, let's Begin.
Bojan Krkic Childhood Story – Early Life and Family Background:
For his Biography starters, Bojan Krkić Pérez was born on the 28th day of August 1990 in Linyola, Spain, to a Serbian father, Bojan Krkić Sr., who was a professional footballer for Serbian side OFK Beograd.
Similar to Sergej Milinkovic-Savic and Stefan Bajcetic, Bojan is a Spanish Serb. This means he was born in Spain to a Serbian Dad.
Krkic's likeness for football came as soon as he could walk. 
Indeed, his father, Bojan Sr. once pinpointed exactly the moment he first suspected that his little son may possess a special talent.
In his words… 'I will never forget,' he says. 'I ran a youth football club in Catalonia. Bojan was only five, and he came along to games.
One day, we were one short to play seven-a-side and one of the coaches, who is my close friend, said, "Let's put your son in".
Bojan was dressed in a Barca kit, the same colours as our team. The first time he got the ball, he started dribbling towards his own goal and took a shot to the goal!
We are shouting, "Bojan, stop, stop! don't run hard! Don't shoot hard, don't hurt your feet!!!" Indeed, that was his first experience in football. It got better.'
It is a masterful understatement. Little Bojan scored three goals that day against kids two years older. He was immediately named as the best player for the game, subsequently, the region at large.
Bojan Krkic Biography – Road to Fame Story:
Having been labelled as the best layer in the Spanish Linyola municipality surely led to FC Barcelona scout Martinez Vilaseca, who came calling and knocking at the door. Before one could know it, little Bojan joined FC Barcelona academy.
FC Barcelona scout Vilaseca once recalled: 'Little Bojan came to my summer camp in Andorra aged seven, and I got on the phone to the club and said,
"You have to watch this kid". He was clever, fast and with an incredible sense of how to score goals. He demonstrated qualities that you don't see in senior players.'
Bojan's progress at Barcelona was historic. His father adds: 'In his first training session at Barcelona, he scored seven goals.
Bojan played for Barcelona's youth teams from 1999 to 2006, scoring over scored over 900 goals against various youth teams.
He won several awards. Below is Bojan collecting an award while at a training camp in Andorra as a child, with his father in attendance.
Bojan Krkic Bio – Success Story:
FC Barcelona also awarded him the greatest marksman its youth system (La Masia) has ever produced. It didn't take long before his parents relocated to the main city.
Bojan's maternal grandparents moved in permanently to protect Bojan from the culture shock of the big city.
Popularity also made him go into modelling while he played football. Little Bojan was indeed a charming model with nice makeup, as seen below.
His football career went on smoothly even as he multitasked into modelling. Bojan began his senior career at Barcelona after progressing through the youth ranks.
His early promise saw him make his first-team debut at the age of 17 years and 19 days, breaking the record set by Lionel Messi.
Under the guidance of Frank Rijkaard, Bojan glistened as a teenager alongside Lionel Messi, Xavi and Thierry Henry. The rest of Bojan's Biography, as they say, is now history.
About Blanca Cusine … Bojan Krkic's Lover?
At the age of 18, young Bojan felt he was mature enough to be in a relationship. Blanca Cusine, at that time, was the girl he admired and wanted close to his heart.
After taking bold steps to ask her out, Blanca agreed, and both became strong lovers. Bojan's relationship with Blanca Cusine started in 2008.
Both lovers recently celebrated ten years of being together. Blanca Cusine remains the only girl he has dated all his life.
Bojan Krkic Family Life:
Superstar Bojan has a very large family whose roots come from both Serbia and Spain. His family oftentimes visits him by assembling themselves in his England home.
When Bojan was at Roma and Milan, he came home for Christmas, but in England, football continues. His parents and relations often bring Christmas to him.
They would leave the Barcelona airport with a heavy suitcase full of food, another with Bojan's favourite things, his favourite crackers and lots of Spanish ham.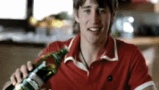 His mother, Perez, and father, Bojan Krkic Sr, is sometimes joined by their son's aunts, uncles and cousins.
Bojan and his long-term girlfriend Blanca often love to prepare for Christmas invasions from Serbia and Spain.
Bojan is friends with Cesc Fabregas — 'They are close, from the academy in Barcelona, but also playing for Catalonia,' says his mother.
Bojan's mum is always an inspiration to her son. Bojan today would never forget how his mum prepared his 10th birthday back in Catalonia.
Personal Life away from Football:
Bojan has the following attributes to his personality.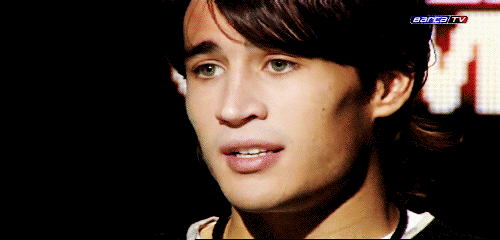 Bijan's Strengths: He is Loyal to his partner, analytical, kind, hardworking, and very practical of himself.
Weaknesses: He could be shy, coping with pressure and criticism, worry over loss of form and overly critical of himself and others.
Bojan likes: First off, Animals, healthy food, books, nature, cleanliness
What Bojan dislikes: Rudeness, being criticized by too many people, being pressured, taking centre stage and mediocrity.
In summary, Bojan is someone who always pays attention to the smallest details, and his deep sense of humanity makes him one of the most careful footballers ever known. He has a methodical approach to life.
He has a tender heart that can get close to the outer world except for his family and close friends.
Finally, he could take actions that could be largely misunderstood. An example is Leaving fC Barcelona to Stoke City.
Bojan Krkic Biography – Where it all went wrong:
Bojan's breakthrough in Barcelona coincided with a trophyless season for Barcelona, which was a cause for mourning in Catalonia. It was a time the dressing room proved an inhospitable place.
They were international stars like Ronaldinho, Samuel Eto'o etc., his father, Bojan Snr, said. They saw a little boy starting games.
Sometimes, Ronaldinho was on the bench, and Bojan started. You can imagine, eh? Not easy. It became very difficult; Bojan wasn't welcomed in by everyone.
But with great expectations comes great pressure, and Bojan could not cope with it. He was called up to the Spain squad, but he pulled out with what was reported to be a panic attack.
The Issue:
Bojan was called up for Euro 2008, but once again, he pulled out. He was, he said,
"physically and emotionally shattered at that time". "Pressure was being heaped on very young shoulders as someone who fans felt hated for benching Ronaldinho".
"Overnight, I couldn't even walk down the street," Bojan said. "I couldn't go to a birthday party or to the cinema."
He tried to carry on going to school, but it was impossible.
Every day, the paparazzi were there; it was too much. He ended up doing all his work online. He revised for exams the night before matches.
By the start of the 2008/09 season, there was a new man in charge. The loss of the Dutch manager was a big blow for Krkic.
"Rijkaard had complete trust in me," Bojan said. "He has a great personality. I had a relationship with him that I haven't had with anyone else."
Under Pep Guardiola, Krkic fell behind in the pecking order and started to get fewer and fewer appearances, making less and less of an impact when he did play.
This soon led to a falling out between him and Guardiola, and after two more sparse seasons, Krkic left the club in 2011 without saying goodbye to him.
His father once said: 'In the end, Bojan asked to leave for Roma because Guardiola broke a promise that he would play some part in the Champions League final at Wembley.'
Bojan Krkic Biography Facts – Life Beyond Roma:
Roma seemed like an obvious choice. The man who had replaced Guardiola as the manager of the Barcelona B team, Luis Enrique, was in charge, and the club's owners were eager for the team to play in a way that Krkic was more than familiar with.
At Roma, he had plenty of playing time to impress – he made 33 appearances in his first season, more than any other player that season – and in patches he did, scoring seven goals in his first season.
However, his form was inconsistent, and he failed to impose himself on games.
Easy changes were often spurned, and he was quickly overshadowed by other players within the squad.
His lack of strength – not so much an issue in Spain – held him back and the suspicions about his lack of mental toughness raised their heads once more.
"There are a lot of strong personalities in Serie A and Bojan wasn't one of them," says Italian football correspondent Susy Campanale. Bojan was seen as very quiet and someone who lacked confidence.
When they moved on:
The end of his first season at Roma saw Luis Enrique leave the club, and Krkic soon followed him.
Borjan decided to try his luck with a loan move to Milan. He started just nine games – he made a further 14 appearances from the bench – and scored just three goals.
He made a sort of impact on the Rossoneri. However, one issue came. It was a clause in his contract that meant Milan would have to buy him out permanently if he amassed a certain number of appearances. Unfortunately, Bojan didn't meet up.
Following the 2012–13 season in Italy, Bojan returned to his former club Barcelona for €13 million.
After not receiving more minutes again, he went on loan to Ajax, where he helped them secure their 33rd title and fourth consecutive.
Bojan Krkic Untold Biography Facts – Journey to Stoke:
Seeking a fresh start, Bojan sensed an opportunity to forge something special with Mark Hughes.
When Hughes was at Man City, he called Bojan and tried to sign him. When he was at Fulham, he also tried to sign Bojan.
So when he called again at Stoke, Bojan said he wanted to be at a club where he is appreciated and treated well.
The name of the club (Stoke) doesn't matter. He wants to enjoy his football. Hughes sat Bojan down and convinced him it was the right move.
Bojan adapted to life in English football. He took up residence in the leafy Cheshire suburb of Wilmslow and rented Nemanja Vidic's house.
He rekindled close friendships with the Spanish contingent at Manchester United, relaxing with David De Gea and Juan Mata and making new acquaintances with teammates, particularly Steven N'Zonzi, Geoff Cameron and Victor Moses.
As Bojan puts it, "My history and love for Barcelona will always remain, but life moves on." Bojan poses with the Copa del Rey trophy, the Champions League trophy and La Liga trophy in 2009.
Fact Check:
Thanks for reading our Bojan Krkic Childhood Story, plus untold biography facts. At LifeBogger, we strive for accuracy and fairness in our delivery of Spanish Football Stories.
If you see something that doesn't look right in this article, please place your comment or contact us!