Lifebogger presents the Full Story of a Football Manager best known by the Nickname; "AVB".
Our Andre Villas-Boas Childhood Story plus Untold Biography Facts brings you a full account of notable events from his childhood time to date.
The analysis involves his life story before fame, family life and many off-pitch little-known facts about him.
Yes, everyone knows about his managerial abilities, but few consider our Andre Villas-Boas Biography, which is quite interesting. Now, without further ado, let's Begin.
Andre Villas-Boas Childhood Story – Early Life and Family Background:
For Biography starters, Luís André de Pina Cabral e Villas-Boas was born on the 17th day of October 1977 in Porto, Portugal. Villas-Boas was the second child and first son to his mother, Teresa Maria and father, Luís Filipe Manuel. 
Villas-Boas has spoken fluent English since childhood thanks to his grandmother, who hails from Stockport, England.
At the age of 16, Villas-Boas found himself living in the same apartment block as Sir Bobby Robson, who was then manager of Porto.
They became friendly neighbours following a football debate between the two. This was a time Villas-Boas found his mentor.
Robson loved his intelligence so much that he was convinced to grant him a job at Porto's observation department. Following his progress, he later encouraged him to get his FA coaching licence.
Villas-Boas was the youngest and most intelligent in his coaching school.  He obtained his C licence at the age of 17, and his B licence at 18.
Shockingly, he received his A licence at the age of 19 and later acquired UEFA Pro Licence under the tutelage of Jim Fleeting.
These qualifications obtained implied that Villas-Boas was ready to coach any team despite being so young.
Villas-Boas had a short stint as technical director of the British Virgin Islands national team at the age of 21 before he moved on to a career as an assistant coach at Porto under José Mourinho.
As Mourinho moved clubs to Chelsea and Internazionale, Villas-Boas followed.
The rest, as they say, is now history. 
Who is Joana Maria? Andre Villas-Boas' Wife:
Behind the successful coach, there exists a glamorous woman. She is no other person than Joana Maria.
In 2004, Villas-Boas married Joana Maria Noronha de Ornelas Teixeira, with whom he now has two daughters, Benedita (born August 2009) and Carolina (born October 2010) and a son, Frederico (born May 2015). Below is Villas-Boas and his two lovely daughters.
Below is Andre Villas-Boas and his son, Frederico Villas-Boas.
Meet Joana Maria and her two lovely daughters.
Personal Life away from Football:
In the course of our research, we found Andre Villas-Boas to have the following attributes to his personality.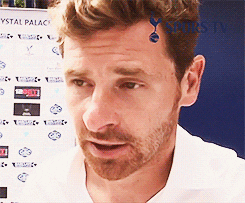 Andre Villas-Boas Strengths: Villas-Boas is cooperative, diplomatic, gracious, fair-minded and social in nature.

Villas-Boas Weaknesses: He could be indecisive. He loves to carry grudges.

What Andre Villas-Boas Likes: He has a likeness for Harmony, gentleness and sharing things with others.

Andre Villas-Boas dislikes: He dislikes violence, loneliness, injustice, loudmouths and conformity.

In summary, Andre Villas-Boas has a peaceful and fair personality. Even though he might keep grudges as seen in his relationship with players, he is someone who would later say he is sorry.

Andre Villas-Boas is ready to do nearly anything to avoid conflict and keep the peace whenever possible.
Andre Villas-Boas Family Life:
For starters, Andre Villas-Boas came from a rich and royal family background before football paid off for him.
He was the second child and the first son of Luís Filipe Manuel Henrique do Vale Peixoto de Sousa e Villas-Boas (born 29 February 1952) and Teresa Maria de Pina Cabral e Silva (born 11 February 1951).
He speaks English fluently, having been taught by his paternal grandmother Margaret Kendall, whose mother moved to Portugal from Cheadle, Greater Manchester, England, to start a wine business.
Andre Villas-Boas' brother, Douglas Kendall, served as a wing commander for the RAF during the Second World War.
Villas-Boas is also the great-grandson of Dom José Gerardo Coelho Vieira Pinto do Vale Peixoto de Vilas-Boas, 1st Viscount of Guilhomil.
More so, his paternal great-uncle José Rui Villas-Boas was the Viscount of Guilhomil, a title initially bestowed on his father José Gerado Villas-Boas by King Carlos I in 1890.
Finally, Villas-Boas' brother João Luís de Pina Cabral Villas-Boas, is a Portuguese stage and television actor. Below is his look-alike photo.
João Luís has a bit-part in the costume drama Mistérios de Lisboa (Mysteries of Lisbon).
Untold Facts:
In the final section of Andre Villas-Boas' Bio, we unveil some truths you might not know about him. Without further ado, let's begin.
What Chelsea Fans Nicknamed Him:
Chelsea FC players once called Andre Villas-Boas DVD because every time they saw him, he was walking around with a pile of DVDs under his arm and making them watch them.
Watching video DVDs didn't help the players. It caused a 45% winning rate. This led to a total dislike for AVB.
As a Chelsea fan puts it,…
"The players (Lampard and Terry in particular) didn't believe in him and his DVD methods. They didn't buy into watching DVDs to learn football. 
Hence, Andre Villas-Boas was nicknamed from AVB to DVD ever since he lost faith in his Chelsea players.
Zodiac Relationship:
Andre Villas-Boas' Parents had him on October 17th, making him a Libra. Now, here are some football managers who also have the Libra zodiac sign. The first is Arsène Wenger (October 22). Then we have Didier Deschamps (October 15) and Roy Keane (August 10) (Note: The Man United Legend has also worked as a manager).
Premier League Record and Beyond:
Villas-Boas time at Chelsea began to fall apart after many senior players expressed their disappointment in his coaching methods. He was relieved of his duties as Chelsea manager soon after.
The Portuguese has since had a stint at Tottenham, where he failed to impress. He then moved to Russia to coach Zenit St. Petersburg, where he became the king he had known himself to be.
The King's Legacy:
At Zenit St. Petersburg, he won three trophies, including the league. Despite his reputation taking a toll after his time in London, Villas-Boas became and remained a king to his people in Russia, as pictured below.
Villas-Boas is widely regarded for his in-depth analysis of his opponents. His style of football is based centred on a strong defence.
Fact Check:
Thanks for reading our Andre Villas-Boas Childhood Story, plus untold biography facts. At LifeBogger, we strive for accuracy and fairness in our delivery of Football Managers' Stories.
If you see something that doesn't look right in this article, please place your comment or contact us!